ABOUT
WE PROVIDE A FULL RANGE OF LEGAL SERVICES
IN IP RELATED MATTERS FROM PROSECUTION TO LITIGATION.
QUALITY
EXPERIENCE
PASSION

COMPANY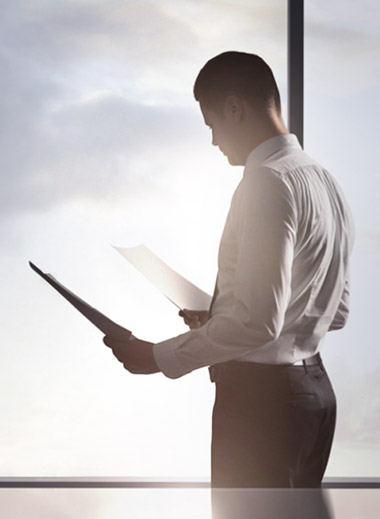 Kasan IP is a law firm that specializes in intellectual property. We are a team of 80 people, of which 40 are law professionals including attorneys and patent attorneys.
Nestled in Seocho-dong, the greener area of Seoul that neighbors Umyeon Mountain, we offer unique service and expertise to our clients' needs.
Please read on to learn more about how we are special.
We Are a Diverse Pool of Talents and Experts
Patent attorneys are not the only talent we offer. We assemble a diverse array of talents including patent attorneys, Korean attorneys, US attorneys, technology value evaluators and technology transfer agents in order to accommodate today's intellectual property issues that emerge in different ways.
Our Ratio of Professionals is Industry Top
Legal experts and professionals make up over 50 percent of our entire firm. Excluding our administration and support staff, more than 85 percent of our working office is made of professionals. Simply put, virtually every piece of our clients' work is handled by professionals.
We Deliver Uncompromising Quality for Competitive Price
Quality must be industry top, but price should be affordable. In order to satisfy both goals, we continue to improve efficiency by training our talents and manualizing our work process.
Kasan is one of the few legal firms with an autonomously established and operated web-based working system, and we even share it with fellow firms and clients.
We Excel in International Patent Dispute
The Kasan International Team is led by US attorneys for more than 20 years of experience in IP legal departments at major companies. More often than not, international patent disputes can be gently spoken but forcibly handled business, which should be trusted only with the most experienced experts.
The wealth of field experience allows the Kasan International Team to represent clients through all measures anytime and anywhere, including conference calls, direct negotiation through business trips, and powering through even the most grueling conflicts and negotiations. We are proud to claim that the Kasan International Team have closed over 90 percent of all international disputes up to date without paying a single coin of royalty.
CONTACT
Information of SEOUL HEADQUARTERS
ADDRESS

7th Floor, Hanwon Building, 2423, Nambusunhwan-ro, Seocho-gu, Seoul, Korea

ZIP

06719

TEL

02-501-6771
FAX

02-501-6627

e-mail
Information of PANGYO OFFICE
ADDRESS

Hsquare S No.806, 231, Pangyoyeok-ro, Bundang-gu, Seongnam-si, Gyeonggi-do, Korea

ZIP

13494

TEL

82-2-501-6771
FAX

82-2-6105-1281

e-mail